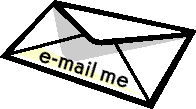 This page was last updated on: November 7, 2016
*************

Please leave a note in our Guest Book,

send Greetings 

to the class of '56...                                     ...and read what 

                                                                             they say to you!

Welcome to our 

Class Web Site!

Click here to sign our 
Guest Book
 at the bottom of the page. 
Another Fantastic Reunion!

51 Classmates and 21 Guests Attended!